2018 Fall Racing is a Wrap!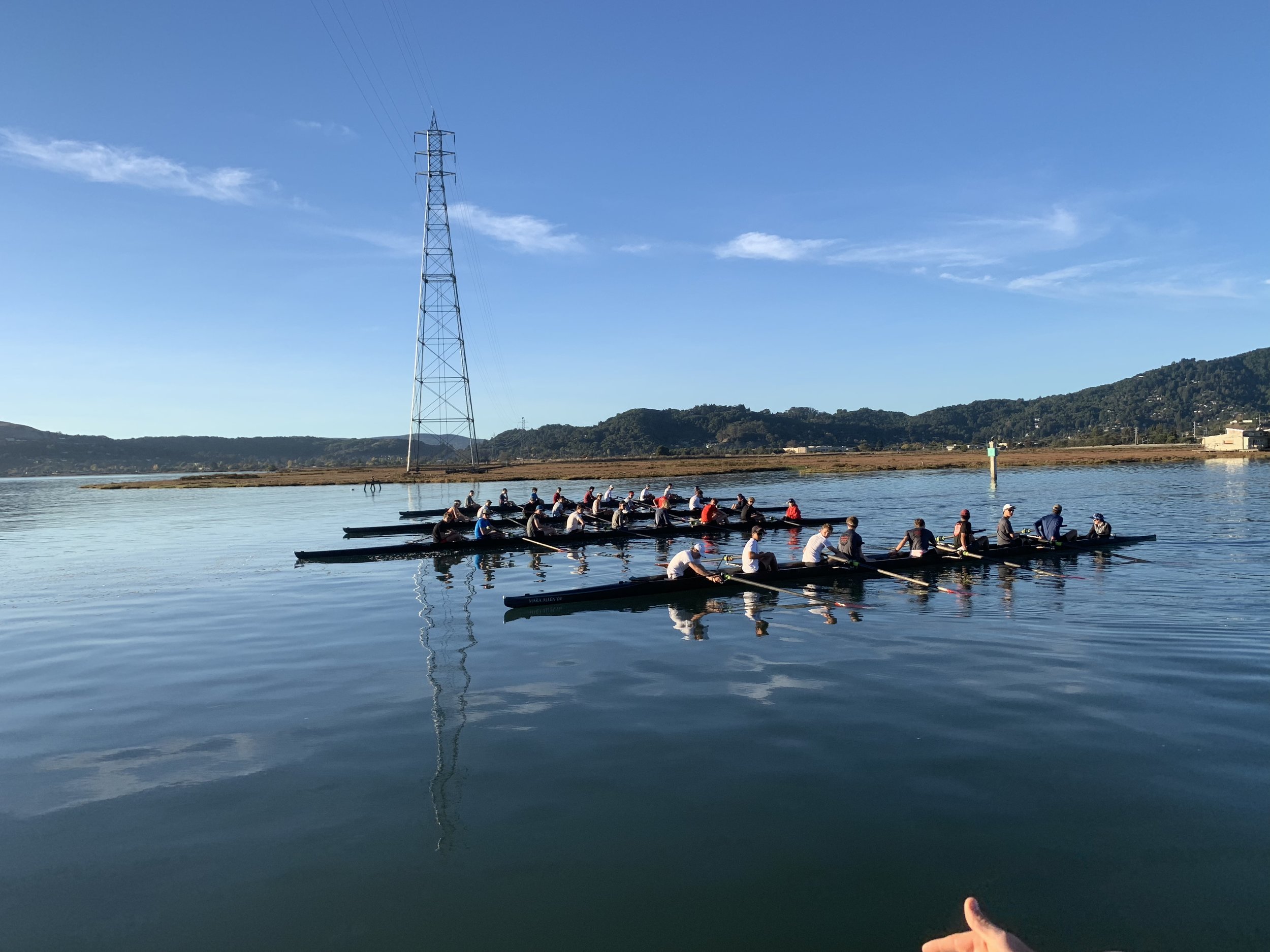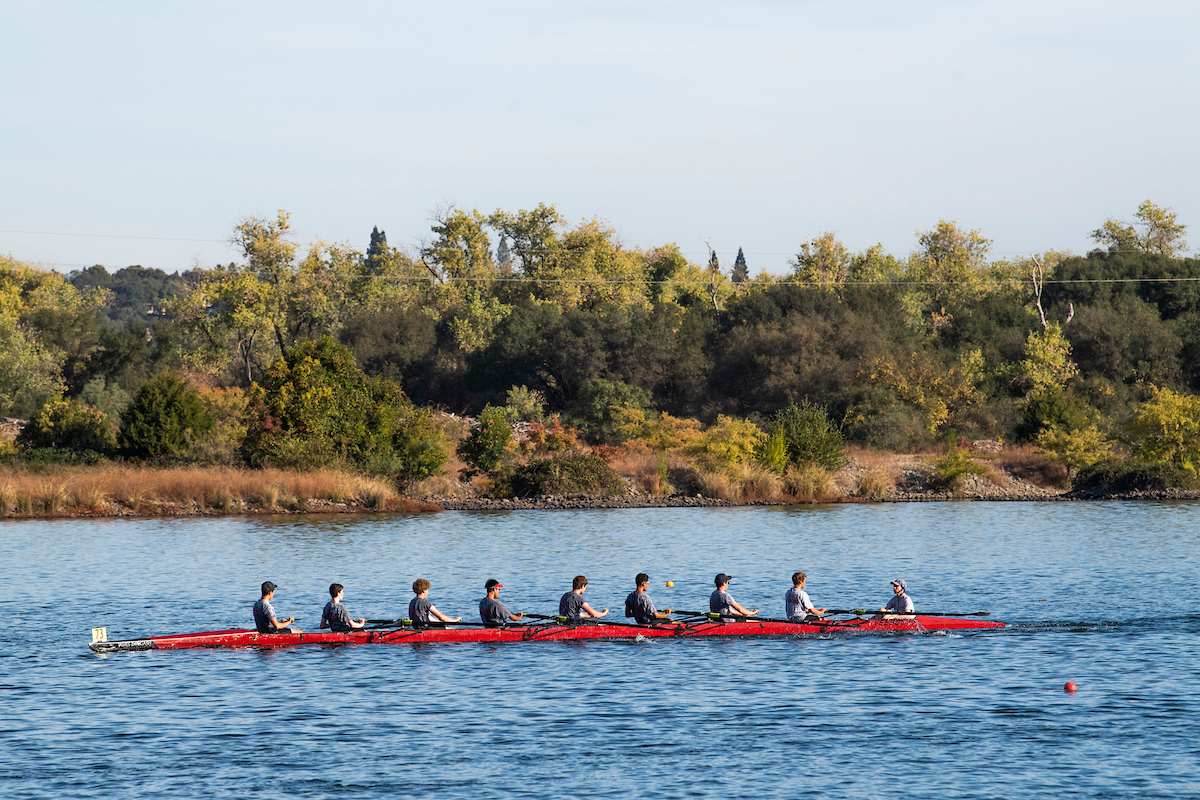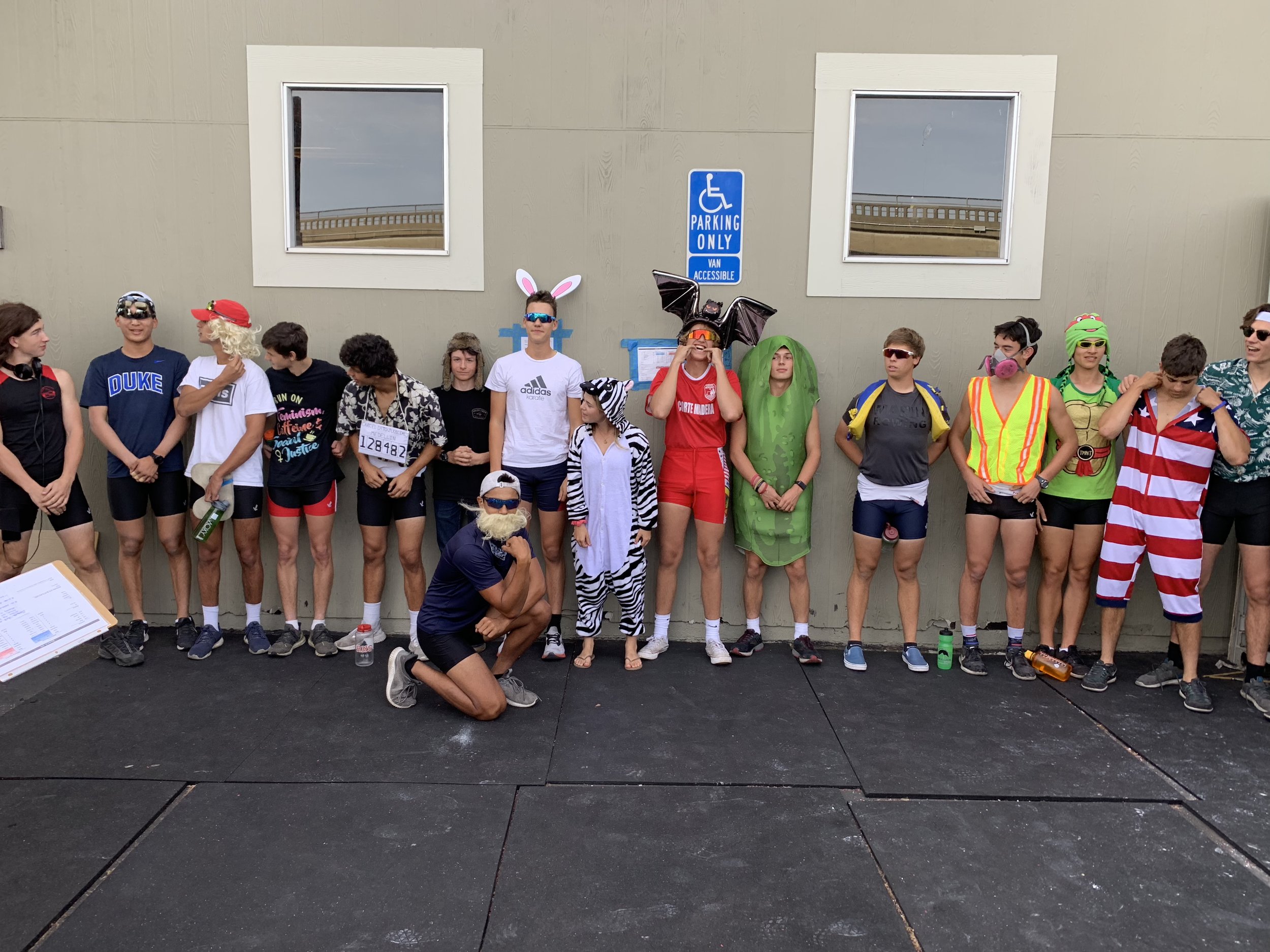 Head of the Lagoon, November 10-11 marked the last race on the calendar for the 2018 fall racing season at Marin Rowing. Unfortunately it was not the culminating weekend of racing we were looking forward to. The devastating Camp Fire in Chico is all too reminiscent of the Sonoma fires last year in October. The Junior's Novice squads, Masters Women, Master Men and Novice Adults all planned to race but due to air quality not all were not able to race around the twisty turns of the Foster City Lagoon. Big shout out to those who braved the conditions and were able to race (see results below.)
Head of the American was a good showing for MRA racing in 17 events and capturing gold in the Women's Junior Varsity 8+, 4+ and Ltwt 8+; Men's Junior U-17 8+ ; Women's Master Ltwt 1X, 4+ and the Mixed Master 8+ (full results below.)
The conditions proved to be challenging in the 54th Head of the Charles where 11 Marin boats raced down the course. Shout out to the Women's Sr Master 50+ 8+ for a 3rd place victory and the Men's Sr Master 50+ 8+ who captured 2nd! Full results below.
Final shoutout to Maggie Fillmore & Mark Huffman for their first place victory in the Mixed Masters 2X at the 2019 Head of the Port, COMPLETE RESULTS >>>
And that's a wrap! Its that time of the year where we throw ourselves into the depths of winter training. Best part of the season, right??
Head of the Lagoon Results
Men's Masters 8+ // 5th

Women's Masters 4+ // 1st, 7th and 8th

Women's Masters Novice 4+ // 1st

Men's Masters 4+ // 2nd and 3rd

Women's Masters 8+ // 8th

Women's Masters 2X // 4th

Mixed Masters Novice 8+ // 1st
Head of the American Results:
Women's Masters 2X // 3rd and 4th

Men's Junior U-17 8+ // 1st and 5th

Men's Junior Novice 8+ // 5th and 13th

Women's Junior U-17 8+ // 12th

Women's Junior Novice 8+ // 3rd and 6th

Women's Masters 4+ // 2nd and 9th

Men's Masters Novice 4+ // 2nd

Men's Junior Varsity 8+ // 4th

Men's Junior JV 8+ // 1st, 3rd and 9th

Women's Junior Varsity 8+ // 1st

Women's Junior JV 8+ // 1st, 2nd, 8th and 10th

Women's Master Ltwt 1X // 1st and 2nd

Women's Masters Novice 8+ // 2nd

Women's Junior Ltwt 8+ // 1st

Women's Master 8+ // 3rd and 10th

Men's Junior 4+ // 4th, 6th and 15th

Women's Junior 4+ // 1st and 10th
Head of the Charles Results:
Youth W 8+ // 10th

Youth M 8+ // 10th

M Sr Master 50+ 8+ // 2nd

M Sr Master 60+ 8+ // 3rd

M Sr Master 50+ 4A+ // 21st (1st in raw time but penalized for incorrect course)

M Sr Master 50+ 4B+ // 14th

Veterans 1x // 10th

W Sr Master 50+ 8+ // 3rd

W Master 40+ 4+ // 7th

W Sr master 2x // 9th

Directors' Challenge Parent/ Child 2X // 12th

Also, should out to Carmen McHugh, Cristina Battani, and Liz Thoron who raced with Chinook in the W Sr Master 50 8+ and came in 16th
Please feel free to send along your racing results to be included in future blog posts. You can send them directly to: maggie@marinrowing.org